LED Explosion Proof Street Lights are Class 1 Division 2 (C1, D2) pole-mounted and wall-mounted outdoor area lighting. Also, known as Hazard Location Lighting, these are lightweight and low-profile solutions for oil well, refineries, gas stations, petroleum and chemical industries, coal mines, military, airports, warehouses, marine, etc. Zone1 & Zone2 gaseous environment, and Zone21 & Zone22 dust environment. 
LED Explosion proof lighting are light fixtures specially designed to withstand the high heat and pressure that can exist in the event of an explosion in an area. Places that could be prone to accidents and hazards where flammable liquids or products, or high dust areas with combustible dust or gases are present, pose a much higher risk of exploding when exposed to the heat given off by many traditional LED street lights. Having fixtures that are designed to meet stringent safety codes can help ensure that you do not create an atmosphere that could be hazardous or lead to a catastrophe.
LED Explosion Proof Street Lights

Class 1 Division 2 Street Lights – L80 Series

25.5″ pole mount LED street light, up to 8,000 lumens @ 80W; Features Bridgelux LEDs; UL844 Class 1 Div 2 Group A,B,C,D; Replacing 230-280W HPS; IP68; Prices start at $

 
 

LED Explosion Proof Street Lights – STA by Venas

Pole or wall mounted outdoor area lighting in hazardous locations; Class 1 Division 2 Groups A,B,C,D; up to 35,000 lumens; available in 100W/150W/200W/300W; Call for today's special price! LPW Choice

 
 
Explosion-proof street lights and area lights used as roadway and factory lighting solutions are designed to prevent explosions in hazardous environments. These specialized street lights are commonly used in factories and roadways where there is a high risk of flammable gases, vapors, or dust particles. The importance of explosion-proof street lights cannot be understated, as they play a crucial role in ensuring the safety of workers and the public in these potentially dangerous areas.
Explosion-proof street lights are specifically designed and constructed to withstand and contain any potential explosion or ignition. Industrial site lighting is engineered with durable materials and innovative technology to minimize the risk of sparks or flames that could ignite the surrounding hazardous atmosphere. These lights are typically made of robust materials such as cast aluminum or stainless steel, which are resistant to corrosion and able to withstand harsh environmental conditions.
One of the key features of Class 1 Division 2, Groups A, B, C, D LED street lights is their ability to contain any explosion within the fixture itself. This is achieved through the use of specialized enclosures and seals that prevent the escape of gases or flames. In the event of an explosion, the housing of the street light will effectively contain the blast, minimizing the risk of damage to nearby structures or personnel.
Another important aspect of these lights is their certification and compliance with industry standards and regulations. Explosion-proof roadway lights must meet rigorous safety requirements set by organizations such as the National Electrical Code (NEC) and the Occupational Safety and Health Administration (OSHA). These standards ensure that the lights are designed and manufactured to the highest safety standards, providing reliable and efficient lighting solutions in hazardous locations.
In addition to their safety features, Class 1 Div 2 street lights also offer a range of benefits in terms of illumination and energy efficiency. These lights are equipped with high-quality LEDs, which provide bright and consistent lighting while consuming less energy compared to traditional lighting technologies. LED lights also have a longer lifespan, reducing the need for frequent replacements and maintenance.
Explosion-proof LED lighting are available in various configurations to suit different applications. Whether it is for illuminating a factory floor, a hazardous chemical storage area, or a roadway in an explosive atmosphere, there are different types of fixtures that can be tailored to specific needs. Some of these fixtures include wall-mounted lights, pole-mounted lights, and floodlights, each designed to provide optimal lighting in different situations.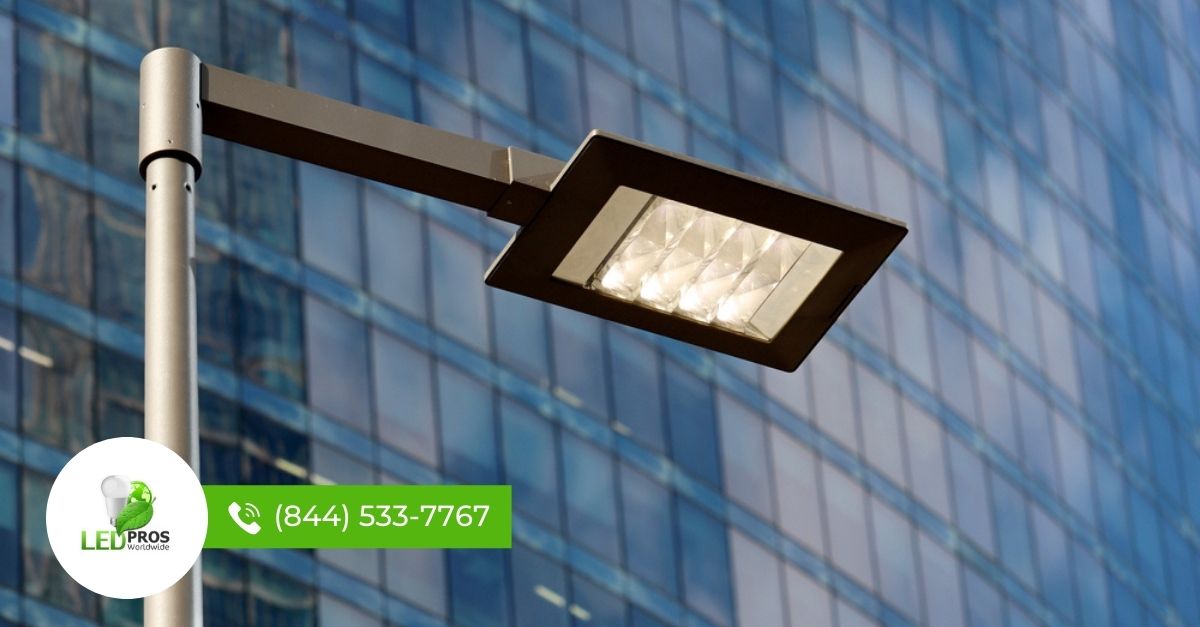 FAQs About LED Explosion Street Lights
Explosion proof lighting is designed to prevent explosions caused by sparks or arcs that can be created by lighting fixtures. Explosion proof lights are used in hazardous areas that have combustible, flammable, or hazardous materials present. Explosion proof street lights and roadway lighting can be used in locations such as chemical plants, oil refineries, and other locations where flammable or hazardous materials are present.
Q1. Pole mounted explosion proof
Q1. lighting is typically used to provide general illumination and to highlight the edges of streets, roads, and pathways. Explosion proof lighting is designed to contain any sparks or arcs that might occur, making them much safer than regular lighting fixtures. They are also designed to fit standard poles that are used for traditional lighting fixtures.
Q2. What variety of shapes, sizes, and styles are available in explosion proof lighting?
A2. Common types of explosion proof lighting fixtures include floodlights, spotlights, and high bay lights.  Outdoor explosion proof lighting fixtures will often need to be protected from moisture, dust, and other elements with an IP rating of at least IP 66 / IP67.
Q3. Why LED Explosion proof lighting is essential in hazardous areas?
 A3. helps to ensure the safety of those around by containing any hazards that may be present. Having the right lighting fixtures in place can help to reduce the risk of explosions, fires, and other accidents. Everything You Need to Know About Explosion Proof Lighting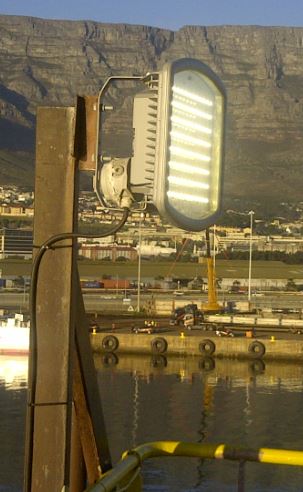 At LED Pros Worldwide we aim to make conditions safer for all involved. We have many industrial lighting fixtures that you can select from that meet or exceed the standards that exist today so that you can outfit your facility with whatever you may need. Look at the selection we have available on our website so you can see what fits your business the best. We provide thorough descriptions and product specifications for you so you can understand what each fixture offers. If you have any questions or you would like a price quote or want to place an order with us, please call us toll-free at (844) 533-7767 and speak with one of our representatives. We will be glad to assist you and offer you any recommendations you may need so you get the safest lighting.
Buy Direct and Save $$$ – All of our lighting fixtures ship factory direct to your facility. Call sales toll-free (1-844-533-7767)