LED flood lights provide optimal illumination for outdoor commercial and industrial environments. Specifically designed for commercial outdoor lighting, LED flood lights are ideal for uplighting from the ground, on the roof of a building, or used on lamp poles to flood an area with light. Commercial and Industrial Lighting Fixtures are preferred for Building Accent Lighting, Landscape Lighting, Security Lighting, Parking Lot Lighting, Area Lighting, Storage Area Lighting, Flag Pole Lighting, and Monument/Sign Lighting. High-powered and long-lasting Outdoor Flood Lighting in manufacturing areas. Create Safety with Industrial Outdoor LED Flood Lights.
LED architectural flood lights are available in a very wide range of wattage and lumens ranges and in a large variety of lighting fixtures that can illuminate small areas with spotlights or flood lights that are designed to illuminate large areas. Architectural flood lights are innovative technology offering practical lighting solutions and performance, servicing the commercial, industrial, electrical distributor and contractor markets with energy efficiency, low cost of ownership, and high performance. Also, if your project requires classified lights, visit LED Explosion Proof Flood Lighting. Call for special pricing today toll-free 1-844-LED PROS (1-844-533-7767)
LED Flood Lights

Outdoor Flood Lights – UHFL

low profile, high-performance Flood Light; Trunion, Knuckle mount; up to 24,300 lumens; replaces 650W MH; available in 15/30/60/90/120/150W. Prices start at $.

 
 

LED Flood Lights – Ledsion

Exterior flood lighting for outdoor security, commercial building, pole mount, wall mount; up to 26,000 lumens; available in 80/100/150/200W. Prices start at $.

 
 

Flood Lights Outdoor – Small Ledsion

Small sizes 7.5″ and 8.5″ / General Area and Exterior Security lighting; Mounting options; Knuckle and Yoke; up to 10,400 lumens; available in 20/30/50/80W. Prices start at $.

 
 

LED Flood Lights – Myriad

Outdoor flood lights for Parking facilities, landscapes, facades, courtyards, and walkways; up to 17,850 lumens; available in 30/50/100/150W. Prices start at $.

 
 

LED Flood Lights – Marine Sea

Ideal for Sea Ports, Boat, Vessel Swimming Pool, Chemical Plant and harsh environments; Available in 50/80/100/200W. Prices start at $

 
 

LED Flood Lights –  Oak

LED Architectural Flood, features PHILIPS LEDs with High CRI; up to 42,000 lumens @ 1000W, 6500K; AC100-277V; adjustable beam angles; 5 yr warranty; Certifications: CE, ETL; available in 100/150/180/200/240/300/360/400/480/500/720/960/1000W; Prices start at $

 
 
Things To Know About LED Flood Lights
LED flood lights are a versatile and efficient light source that can be used in a variety of commercial applications to provide an optimal level of illumination. They can be used in building uplighting, landscape lighting, and security lighting.
For building uplighting, LED flood lights provide a bright and even glow that can be directed up towards walls or other structures. Uplighting helps to create a dramatic effect, emphasizing the height and contours of the building. LED flood lights are also great for highlighting architectural elements, such as columns or façades. By positioning the lights strategically, you can use them to draw attention to specific parts of the building that might otherwise be overlooked or overpowered by other lighting effects. Additionally, LED flood lights are energy efficient and durable, meaning their use can help to reduce electricity costs while providing long-term reliability and illumination.
In landscape lighting, LED flood lights are a popular choice for outdoor lighting. They provide a strong and even illumination that can be used to create unique and attractive outdoor spaces. LED flood lights can be used to highlight architectural features, illuminate pathways, and add ambiance to gardens and patios.
LED flood lights are widely preferred for outdoor landscape lighting due to their ability to deliver powerful and uniform illumination. These lights are an excellent choice for creating distinctive and appealing outdoor areas. They can effectively accentuate architectural elements, light up pathways, and enhance the overall atmosphere of gardens and patios.
LED flood lights are also ideal for security lighting. They can be used to illuminate outdoor areas such as parking lots, warehouses, and other commercial spaces. LED flood lights can be used in motion-activated security systems to scare off intruders and provide a high level of visibility during nighttime hours.
Overall, LED flood lights are an efficient and cost-effective lighting solution for a variety of commercial applications. They are available in a range of sizes, styles, and colors to suit any project needs.
High Wattage Lights
These are the sorts of lights you may use if you were lighting a large area. They are more commonly seen within industrial working areas. A LED light is considered high wattage if it has a wattage higher than 80 watts. LED lights with over 100 watts are often seen in big industrial areas, large pedestrian areas, and in big car parks. There are roadside lights that are suspended very high in the air that reach 400 watts. If you have decided to opt for high-wattage bulbs, they need to be positioned fairly high up, and they should be set in a way that makes it difficult to stare right into them without standing underneath and looking up.
Medium Wattage Bulbs
Your average industrial outdoor LED flood lights are often medium-wattage bulbs, and they range from between 40 watts and 80 watts. These may not sound like very high numbers if you are used to fluorescent and traditional lights, but when it comes to LED lights, the 40 to 80 range offers a pretty meaty amount of light.
These are the sorts of lights that health and safety people love because they offer enough light to allow drivers to see clearly, to mark out hazards, and to allow people to work, but the light they offer is not distracting or overly blinding when it is reflected off of shiny surfaces.
Lower Wattage Bulbs
These are the sorts of lights you see very large office blocks, such as those with cubicles. Your lower wattage bulbs can range from anywhere up to 40 watts. In a large industrial space, a robust 40 watts LED light will cover a fair amount of ground. They are a little too bright to exist in small offices, canteens, etc., but can be used in warehouses and other places that do not require overly bright lights. They are functional, and people can work and read under them without having to strain themselves.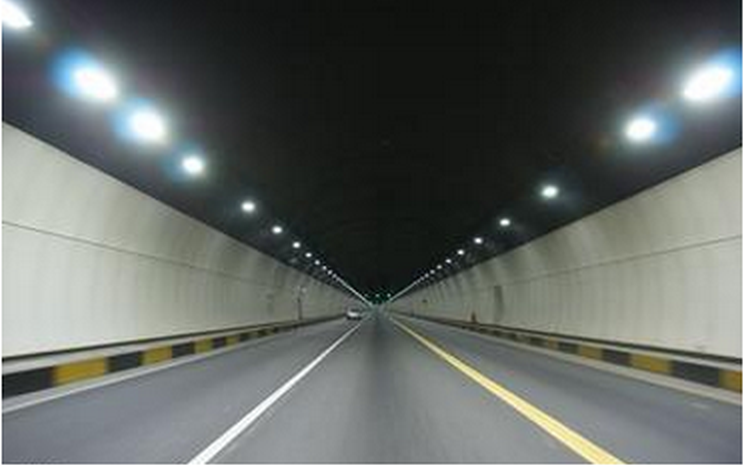 At LED Pros Worldwide, we can supply you with everything you may need so that you can have the lights that perform well, last for a long time, and give you the safe and secure environment patrons want the most. You can find out more about industrial lighting fixtures and see all the choices we have available for you when you come to our website and look at our selection. You will find that all our products are expertly crafted and provide you with the energy-saving and efficient alternatives you want most. When you are ready to place an order, or if you have any questions about your lighting needs, just call us at 844) 533-7767 and we will be glad to assist you.
By Steven Wilson – First Published on: April 04 2013
Buy Direct and Save $$$ – All of our lighting fixtures ship factory direct to your facility. Call sales toll-free (1-844-533-7767)