LED Wall Pack fixtures offer an energy-efficient solution to the perimeter and security lighting for commercial, industrial and institutional applications. Wall packs are designed to replace inefficient HID lighting while using 75% less energy. There are 3 cutoff options available; cutoff, semi cutoff and full cutoff. Low profile and clean look for commercial wall lighting applications. Outdoor wall pack lighting provides safety and security for many commercial applications. They are typically built to be energy efficient, UL listed, and some are Dark Sky compliant as well. Outdoor LED wall mount fixtures . Wall packs are ideal for parking lots, warehouses, residential areas, walkways, underpasses, gas stations, factories, loading docks, and other applications. Call for pricing today toll-free 1-844-LED PROS (1-844-533-7767)
LED Wall Pack

Wall Pack-WPG

CCT Tunable-3500K/4000K/5000K and Wattage Selectable-40/50/60/80/100/120W; Dusk to Dawn-a button photocell sensor; IP65; DLC Premium; Prices start $.

 
 

Wall Pack-Football

full cutoff wall pack; 14.16″; UL, DLC Listed; featuring Lumileds LEDs; 1-10V dimming; optional photocell; indoor or outdoor applications; wet location rated; up to 9,446 lumens; available in 45,70W; Prices start $.

Wall Pack Fixtures–Half-Moon 

full cutoff wall pack; 14.6; UL, DLC Listed; up to 8,300 lumens; available in 45, 70W, ; Prices start $

LED Wall Packs-Half Cutoff

Large 18″ LED Half Cutoff Wall Pack;  up to 19,500 lumens 2 150W; 150D beam angle; ETL, CETL, DLC; Available in 41/60/80/100/120/150W. Prices start $

 
 

LED Rotatable Wall Packs

Adjustable LED wall pack featuring 60D bean angle; DLC Listed; up to 14,400 lumens @ 120W;  replaces existing HID & HPS fixtures up to 600W, IP65; Available in 25/ 40/55/60/80/120W. Prices start $

Full Cutoff Wall Packs

Full-cutoff; Low Profile, Optical System Designed for Architectural Exterior, Walkways, Entry Ways, Dark Sky Compliant; available in 25/45/65W. Prices start at $

Small Cutoff Wall Packs

Small, 8″ full cut off LED wall pack, up light option, Dark sky compliant; up to 2935 lumens @ 25W; available in 15/20/25W. Prices start at $

 
 

Half-Moon Wall Packs

Half-Moon full cut off LED wall pack featuring a wide rectangular light distribution; Dark sky compliant; up to 8539 lumens @ 65W; up/down light option; available in25/45/55/65W. Prices start at $

 
 

LED Mini Wall Pack by ATG

Rectangle wall pack, High Output COB LEDs; Integrated photocell; replaces existing HID & HPS fixtures up to 100W. Up to 3300 lumens @ 30W; Available in 20W, 30W. Prices start $160.

 
 
Commercial Wall Pack fixtures are an essential component in the world of outdoor lighting. These fixtures, typically mounted on the exterior walls of commercial buildings, offer a myriad of benefits that cannot be overlooked. In this comprehensive article, we will delve into the depths of Wall Pack fixtures and other Outdoor LED Wall Mount Fixtures, exploring what they are, why they are crucial, and how they contribute to enhancing the safety, security, and aesthetics of commercial spaces.
So, what exactly are Wall Pack fixtures? Simply put, they are robust lighting fixtures designed to illuminate large areas, such as parking lots, walkways, and building exteriors. Their compact size and durable construction make them ideal for withstanding harsh weather conditions, ensuring a long lifespan and minimal maintenance requirements. for increased efficiency order your wall pack lights with the button photocell sensor to automatically turn on at night and off during the day.
The primary purpose of these wall pack lights is to provide ample illumination during nighttime hours, enhancing visibility for both pedestrians and vehicles. By significantly reducing dark spots and shadows, Wall Pack fixtures help create a safer environment, preventing accidents and deterring potential criminal activities.
Now, let's explore the reasons why Outdoor Wall Pack Lighting are indispensable in commercial settings. First and foremost, these fixtures offer unparalleled energy efficiency. Equipped with advanced LED technology, they consume significantly less energy compared to traditional lighting options, resulting in reduced electricity bills and a smaller carbon footprint. This makes them an environmentally-friendly choice that aligns with sustainable practices and eco initiatives.
Moreover, Outdoor Wall Pack Lighting are designed to withstand the test of time. Constructed using high-quality materials, they boast exceptional durability, ensuring longevity and reliability. This means fewer replacements and repairs, saving businesses valuable time and money in the long run.
Another crucial aspect of Wall Pack fixtures is their versatility. With various mounting options, wattage choices, and beam angles, these fixtures can be customized to suit specific lighting requirements. Whether it's illuminating a large parking lot or highlighting architectural features on a building facade, Wall Pack fixtures offer flexibility and adaptability, catering to diverse commercial spaces.
In addition to their practicality, Wall Pack lights contribute to the overall aesthetics of commercial buildings. With sleek and modern designs, they seamlessly blend into architectural surroundings, enhancing the visual appeal of any property. This not only creates a positive impression on visitors but also improves the brand image of businesses, showcasing a commitment to professionalism and attention to detail. For another alternative for wall enhancement, check out LED Wall Sconces.
In conclusion, commercial Wall Pack fixtures play a vital role in illuminating and securing commercial spaces. With their energy efficiency, durability, versatility, and aesthetic appeal, these fixtures are an indispensable investment for businesses of all sizes. By providing optimal lighting conditions, Wall Pack fixtures ensure safety, enhance security, and create curbside appeal for your property.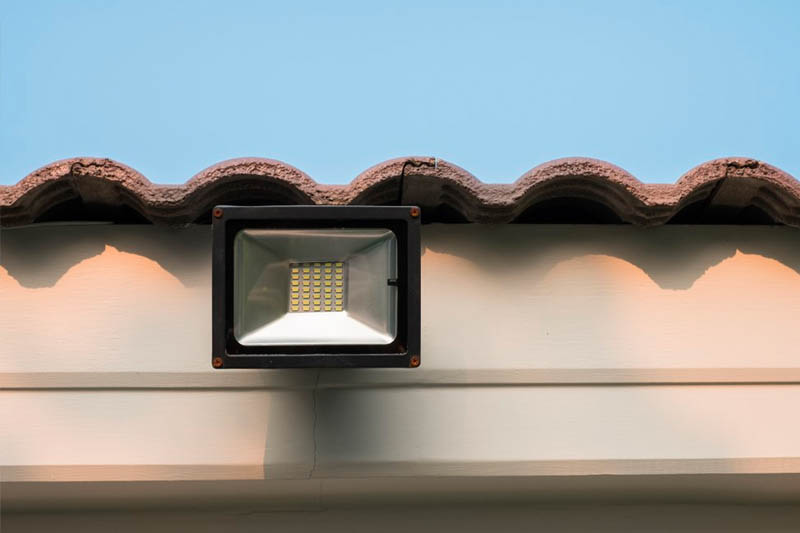 FAQs About LED Wall Pack Fixtures
LED wall pack fixtures are a popular choice for both residential and commercial properties due to their long life expectancy, energy efficiency, and aesthetic appeal. They are an excellent choice for lighting pathways, entryways, and doorways, among other applications. There are a few frequently asked questions that are important to understand when considering the use of LED wall pack fixtures.
Q1. What is a LED wall pack?
A1. A LED wall pack is a type of lighting fixture that is typically installed outside a building or near an outdoor area. These fixtures provide powerful, bright, and efficient lighting for outdoor spaces. They are usually mounted on walls and are usually used to light pathways or entryways.
Q2. How long do LED wall packs last?
A2. LED wall packs are designed to be long-lasting and have a life expectancy of up to 50,000 hours. This is significantly longer than comparable halogen, incandescent, and fluorescent fixtures, making them an excellent choice for outdoor lighting. For a solar alternative, check out Solar Wall Pack Lights.
Q3. Wall pack lights with Photocells?
A. are a type of lighting system that is controlled by an external light source. Photocells are small, light-sensing devices that contain a photosensitive material and an electrical circuit. When a photocell detects a change in light intensity, it triggers an electrical current to be sent to the wall pack lights, turning them on or off. This type of lighting system is beneficial for areas where the amount of natural light may vary throughout the day. They can also help save energy by only turning the lights on when necessary.
Q4. Wall pack lights with Motion Sensors
A4. are a type of lighting system that uses motion detection to turn on or off the wall pack lights. Motion sensors are triggered when they detect movement within a certain range. When motion is detected, the lights turn on, providing illumination in the area. 
Q5. Mini wall pack lights
A5. are a type of wall pack lighting system that is typically used for accent lighting in residential and commercial spaces. These lights are small and are often used to highlight features, such as paintings or sculptures.
Q6. Flood wall pack lights
Q6. are a type of lighting system that produces a wide beam of light that is often used to illuminate large outdoor areas such as sports fields, parking lots, and parks. These lights are commonly used for security purposes as they can provide bright and even illumination over wide areas.
Q7. Cutoff wall pack lights
A7. are a type of wall pack lights that directs the light downward in a specific direction. These lights are commonly used for accent lighting and are often used to highlight a certain area or feature.
Why LED Pros Worldwide? Our main website, Industrial Lighting Fixtures is the marketplace for all commercial and residential LED lighting fixtures. You can use the products in various applications. Whether you want to install them in factories, manufacturing plants, or in your courtyard, our products can be of help. You may request a free quote by calling us here at (844) 533-7767.
Buy Direct and Save $$$ – All of our lighting fixtures ship factory direct to your facility. Call sales toll-free (1-844-533-7767)