Manufacturing, mining, and oil drilling industries are required by law to ensure safety in their workplace. Explosion proof lighting is a key component of the safety measures needed to protect buildings and equipment, as well as recognizing potentially hazardous areas in a facility. It serves an integral purpose in helping to identify potential ignition sources that could lead to an explosion in a manufacturing plant, which can cause significant damage and disruption.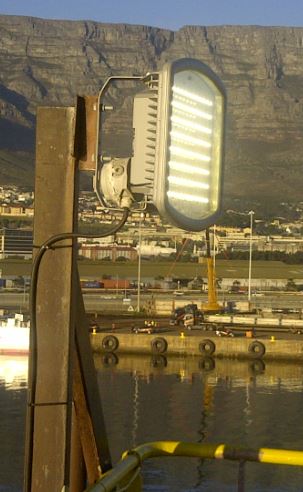 An explosion proof light fixture prevents sparks or particles from igniting combustible materials such as flammable gases, vapors, grains and dust. The light fixtures' shielding can help prevent sparks and other forms of ignition from causing an explosion. The hazardous location area lighting is the go-to solution when it comes to hazardous dust, vapor, and gas environments. It is designed and manufactured to meet the exact standards of the NEC (National Electrical Code) to withstand high levels of heat, temperature, shock, and vibration.
Even in the most hazardous conditions where an ignition source presents a high risk, Class 1 Division 1 or Class 1 Division 2 lighting can be used to minimize risk and provide a safe environment for workers. C1 D1 or C1 D2 light fixtures are an essential element of any industrial or commercial setting where flammable material is present. Not only can they reduce the risk of an explosion, but they can also be incredibly energy efficient and cost effective. In today's technologically advanced world, businesses can leverage the latest in explosion proof lighting technology to ensure their facility is compliant and safe.
How Explosion Proof Lighting Performs
LED explosion proof lighting fixtures are encased so that there are closures surrounding the light fixture. If the LEDs or bulbs do burst or break, the fixture is designed to prevent the internal explosion from spreading beyond the enclosure. While the fixture itself may suffer damage, no gases or flammable materials will escape the enclosure, thus preventing an explosion from occurring. Lighting like this can cut back significantly on accidents and injuries that can happen in the workplace. Companies that have flammable materials can now provide another layer of safety to everyone.
For excellent and responsive service, contact the industrial and commercial LED lighting experts at LED Pros WorldWide, call 844.533.7767 today.