LED 2×2 Troffer is a slim, lightweight unit designed to replace current fluorescent troffer lights in drop in ceiling applications for both new and retrofit construction. The LED troffers offer superior light output and improved visual appearance and is ideal for office lighting, school lighting, retail lighting and general lighting applications. see Illuminate Your Space With Drop Ceiling Lighting
The recessed 2×2 troffers produce a pleasing, even light that fills the entire T-grid and the State of the art optics design eliminates hot spots and is virtually unrecognizable as an LED light source. However, the LED Troffers still offers all the benefits of LED technology including long life, reduced maintenance costs, energy efficiency, UL listed, envrionmentally safe construction (no lead or mercury). Looking to replace your old, inefficient fluorescent lighting 2×2 panels with an LED troffer? Call for pricing today toll-free 1-844-LED PROS (1-844-533-7767)
LED 2×2 Troffer

LED Troffer – Tunable Troffers by Altech

low profile 2×2 fixtures, tunable, with adjustable wattage and color temperature; Available in 20/25/30W; CCT 3500K/ 4000K/ 5000K; DLC, UL listed; up to 3,750 lumens;  Prices start at $

 
 

LED Troffer by Ledsion

LED recessed troffer; features CCT Tunable LED Troffer Light, 3500K, 4000K, 5000K; DLC Listed; Available in  30W. Prices start at $

 
 
Ceiling troffers are a popular lighting choice for office ceilings, retail stores, and other commercial applications. These 2×2 fixtures offer a sleek and modern design that seamlessly blends into any space. One of the key features of these lighting fixtures is the center basket, which provides a soft and diffuse light distribution.
The center basket design of these troffers helps to eliminate any harsh glare and shadows, creating a comfortable and inviting atmosphere. LED lights are great for places like hospitals, medical offices, hotels, and class rooms where visual comfort matters.
In addition to their soft light output, these troffers also offer easy installation with their lay-in panel design. The panels are easy to install in a ceiling grid. This makes them a great option for both existing and new buildings. The ceiling panels are lightweight and durable, ensuring a long-lasting and reliable lighting solution.
When it comes to choosing the right troffer light for your space, there are a few factors to consider. The first is the color temperature of the light. Troffers have different color temperatures, so you can choose the right ambiance for your space with warm or cool white light.
Another important factor to consider is the lumen output. The brightness of the light depends on the lumen output. Therefore, it is important to choose a troffer that provides sufficient light for your needs.
LED troffers are available to improve a big office or make a retail store feel cozy. They can meet your lay-in ceiling needs. See LED Drop Ceiling Lights
Energy efficiency is also a key consideration when choosing troffers for commercial applications. Find ENERGY STAR certified fixtures, as they meet strict energy efficiency guidelines from the U.S. Environmental Protection Agency. These troffers not only help to reduce energy consumption but also lower utility costs.
When it comes to maintaining your LED troffers, regular cleaning is essential to ensure optimal performance. Dust and debris can accumulate on the panels, reducing light output and creating an unattractive appearance. To keep the panels clean and bright, wipe them with a soft cloth or use a mild cleaning solution.
Ceiling troffers with a 2×2 size and center basket design are ideal for office ceilings, retail stores, and other commercial uses. The soft light output is provided by them, and you can easily install them with lay-in panels. They offer a stylish and functional lighting solution that enhances the visual comfort and ambiance of any space. Consider these troffers for your next lighting project and experience the benefits
FAQs About Architectural 2×2 Troffers
Q1. What is a 2×2 troffer center basket?
A1. A 2×2 troffer center basket is a type of lighting fixture commonly used in commercial and office spaces. It is mounted into a ceiling "grid" or "t-bar" and typically measures 24" x 24". It is either surface-mounted or suspended by rods. The "center basket" design describes the shape of the fixture, which has a central cylinder surrounded by an open-ended frame and four lamp holders, or "baskets."
Q2. What are the advantages of using a 2×2 troffer center basket?
A2. The primary advantage of using a 2×2 troffer center basket is its ability to provide soft, even lighting. It is an efficient, energy-saving lighting solution and can also help to reduce glare and eye fatigue. Its compact size makes it ideal for areas where space is limited. It is also relatively easy to install, maintain, and replace.
Q3. What are the different types of 2×2 troffer center basket designs?
A3. There are several different types of 2×2 troffer center basket designs, including center basket, rimmed or "baffled", lay-in or "gimbal", and toolless or "snap-in". Each type has its own advantages and disadvantages.
Q4. What types of light sources are typically used with 2×2 troffer center basket designs?
A4. The most common type of light source used with 2×2 troffer center basket designs is a fluorescent lamp. However, LED lighting is becoming increasingly popular due to its energy efficiency, long lifespan, and low maintenance costs.
Q5. What types of applications are most suitable for 2×2 troffer center basket designs?
A5. 2×2 troffer center basket designs are typically used in commercial and office spaces, such as retail stores, restaurants, schools, offices, and health care facilities. They are also often used for residential applications, such as kitchens, bathrooms, and living rooms.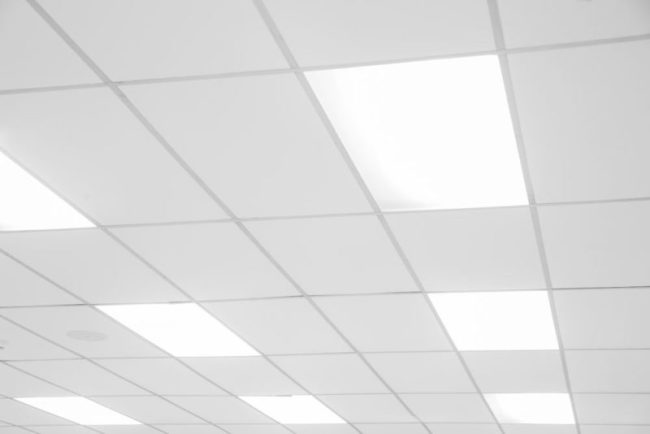 At LED Pros Worldwide, we can supply you with everything you may need so that you can have the lights that perform well, last for a long time, and give you the safe and secure environment patrons want the most. You can find out more about industrial lighting fixtures and see all the choices we have available for you when you come to our website and look at our selection.
You will find that all our products are expertly crafted and provide you with the energy-saving and efficient alternatives you want most. When you are ready to place an order, or if you have any questions about your lighting needs, just call us at 844) 533-7767 and we will be glad to assist you.
By Steven Wilson – First Published on: May 19, 2014
Buy Direct and Save $$$ – All of our lighting fixtures ship factory direct to your facility. Call sales toll-free (1-844-533-7767)